Minister Parajuli defends his conduct
Says he had no bad intention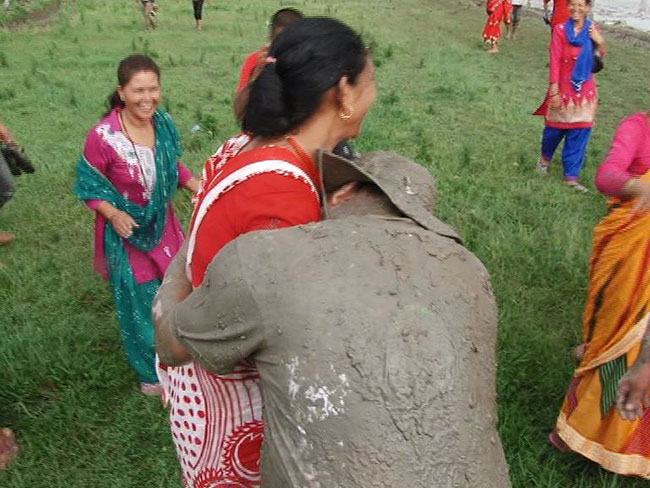 KATHMANDU, JUL 01 – Agriculture MinisterHari Prasad Parajuli has made it clear that he did not misbehave with female participants during a programme organised to mark the Asar Pandra (National Paddy Day) in Mulpani Kathmandu on Tuesday. He added that whatever he did was not driven by any bad intention.
"After the women threw mud at me, i asked a senior sister like woman to play with mud," said Minister Parajuli, adding, "How could the women standing nearby laugh if i was doing with a bad intention."  He claimed that the media have blown it out of proportion.
Minister Parajuli made such statement after he was criticised from several quarters including his own party for his conduct during the programme demanding action against him.
He was dragged into controversy after photos and videos depicting his misbehaviour with female participants during the National Paddy Day celebrations splashed all over the media.
He remained busy throughout the day to furnish clarification about the incident. He met Home Minister and Deputy Prime Minister Bam Dev Gautam, who is believed to be close to him, and his party (CPN-UML) Chairman KP Sharma oli.